Talavera Frog Mexican Smoking Sombrero Tequila Lizard 19.5 Pottery Animal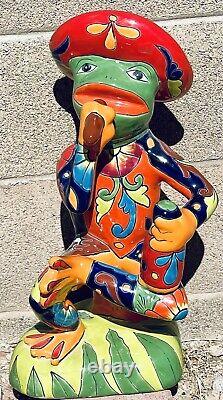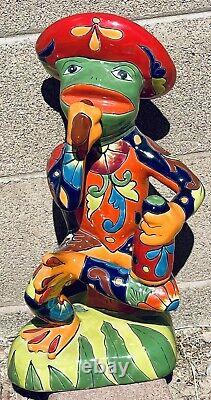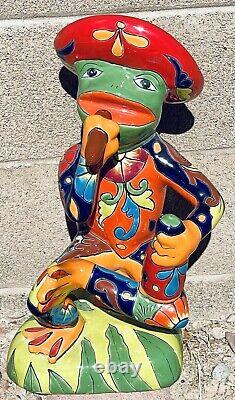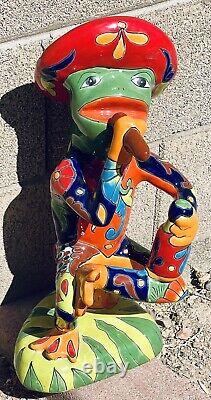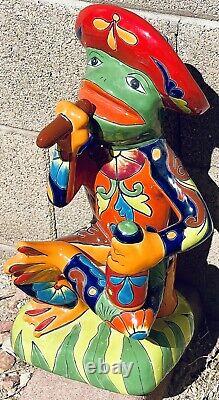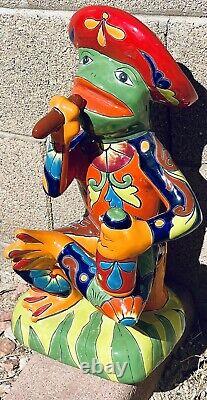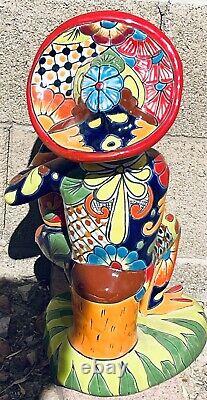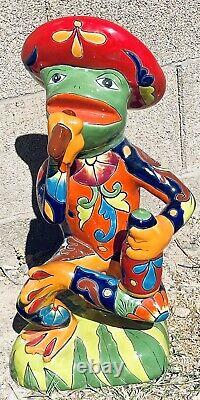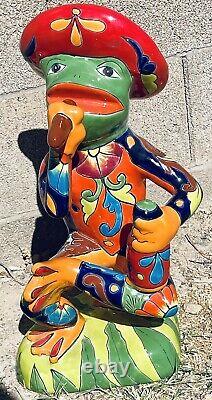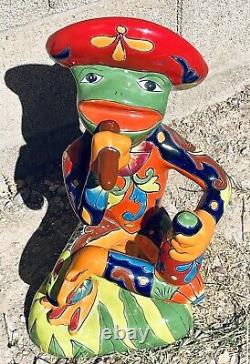 Talavera Smoking Frog sitting on a Tree Stump. Drinking Tequila and smoking a Cigar with Sombrero. Measures 19.5" tall x 9" wide weighing 10 lbs. Handmade & Painted strong fired pottery; suitable for indoors or outside. Will be wrapped and packaged in high-grade professional materials & Insured. You will receive the exact item in photos. Please Visit Our Store for New Treasures. Customer service is always our priority. In our efforts to make your purchasing experience pleasant and fun, please feel free to message us with any questions. Authentic Mexican Pottery, Talavera, Punched Tin & Leather Items are handmade and painted, there are variations and might be some imperfections; we photograph our items as clear as possible. Knowing that these items are all one of a kind and made by hand is the main reason so many people around the world love these treasures.
They do not resemble the run of the mill products made by factories and machines. The bright lively colors and designs are made by a thoughtful artist....
So join us in appreciating exotic art & a whimsical life. Here at Honeybee we strive to make all our customers happy & your shopping experience pleasant. All our items are insured and packed with high grade materials.