KIRKPATRICK BROWN Tequila Shotshell Belt Model TQSS Cowboy Action Size 46 Inch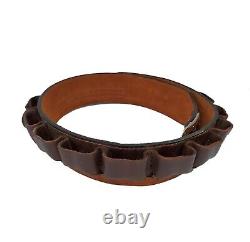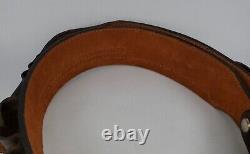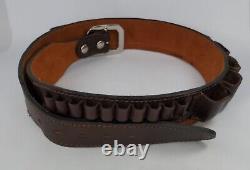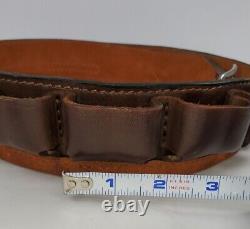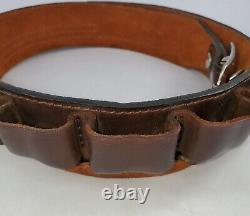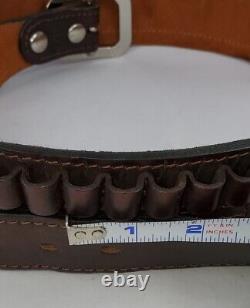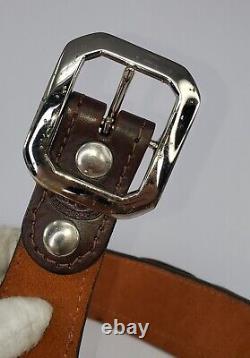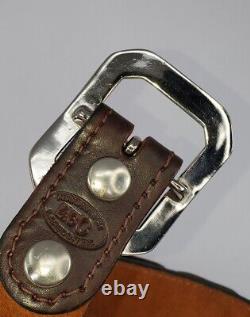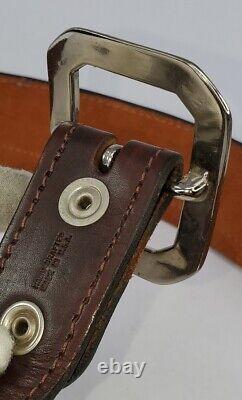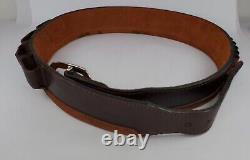 Providing quick access for your reloads, the newly designed "Tequila" shotshell belt also has a place to keep your rifle or pistol rounds. Holding twenty shotshells (in pairs) and ten rifle or pistol calibers; the new TQ-SS is hand crafted from only the finest 9 oz. The hand dyed belt is fully lined and comes with a solid brass buckle. Available in brown plain finish for most shotgun and pistol or rifle calibers. Number of shell loops will vary between 12-20 depending on belt size.
When making our belts we pay attention to every detail. We start by cutting from the best part of the hide. We then hand dye the item to ensure a rich deep color. All our products are sewn using seven cord bonded nylon thread. They are then polished and finished with a clear coating to protect the finish.
Our belts are built to last. We are Not responsible for negligence. Most items I sell do not support tall sights or red dot sights. If you are testing out various holster shapes and returning them, please do so with a bigger company which can absorb those return costs. CHECK OUT MY OTHER STUFF!
Most holsters I sell are molded from the exact model mold which makes errors nonexistent. Different brands require more break in than others.
Breaking in a good leather holster is mandatory for it to function; when it is new you may not be able to draw the firearm from it as quickly as you might need it. After you have checked the holster for suitability and broken it in correctly, it will hold the gun securely, protect the gun from inadvertent access, and allow you to get the gun quickly when you need it. There are plenty of articles online for breaking in a leather holster.
I get many messages about the thumb snap (if applicable). The thumb snap is difficult to get snapped on many holsters when you first get it. You have to work leather. Bottom line, if you get it and it is not fitting the high percentage of time is that you have not seated it fully or worked it fully. One method I enjoy is wrapping the pistol, unloaded, in a plastic wrap or bag and stuffing that into the holster overnight or for a few days.
If you are purchasing a holster, please make sure you have a proper gun belt. All holsters should be worn with a proper gun belt. Also, all holsters should be worn with the belt fully tightened, but not uncomfortable. Never wear your holster loose, sagging pants, or without a proper gun belt.