Jimador Agave to Market Donkey & Dog Tequila Clay Handmade Goche Mexican Folk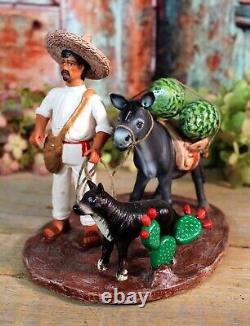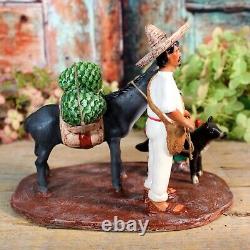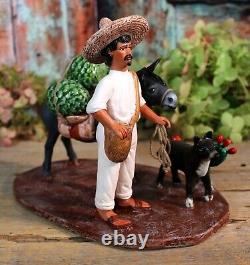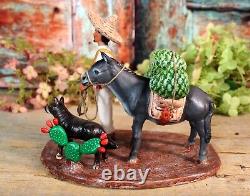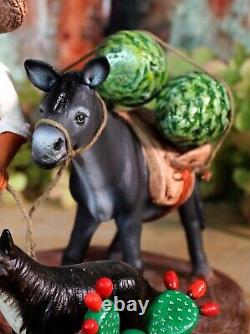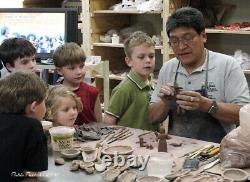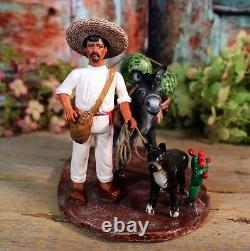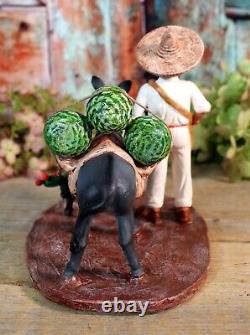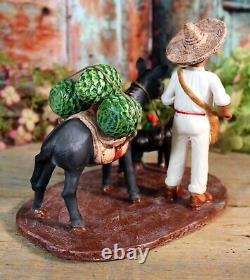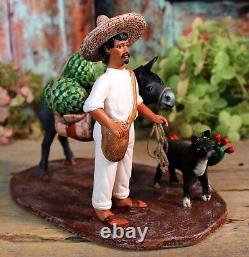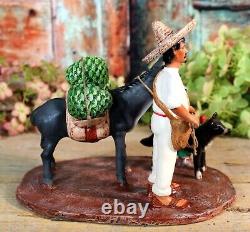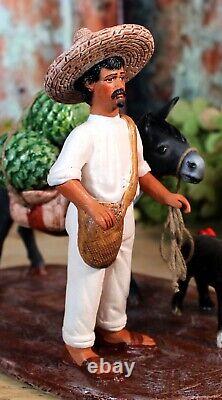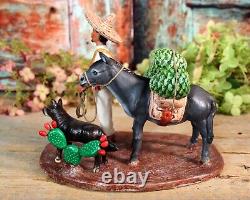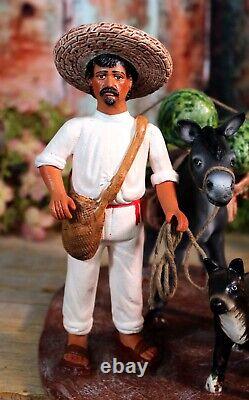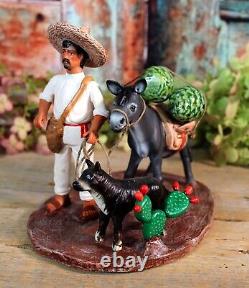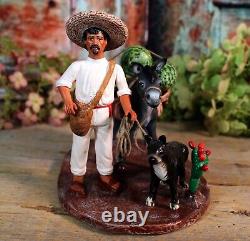 This is a clay figure of a traditionally dress Jimador with his Donkey & Dog transporting his harvest of Agave Plants to make Tequila or Mezcal. This figure was entirely handmade by Pablo Paredes Goche of.
Gift for the Lover of Tequila or Mezcal. 7 inches tall by 6 inches wide & 8 1/2 inches deep. Pablo Paredes Goche is a potter in Tlaquepaque, Jalisco who belongs to a family of artisans known for the elaboration of clay figures that represent the festivities and traditional life in the towns of the country.
Pablo has excelled in his work and produces incredible nativity scenes with a multitude of diverse figures - peasants, old men, shepherds, all with their costumes - an homage to his ancestors and traditional life. The figures are molded in clay, which is kneaded until it has the right consistency and plasticity. The pieces are formed and are left to dry in the sun before entering a 1500 F kiln. Finally, acrylic paints are applied with brushes made at home with cat, dog and squirrel hair.
The techniques Pablo's uses have been inherited from generation to generation by the "moneros" of Tlaquepaque, the name by which the artisans dedicated to this art form are recognized.