14 X 18 Don Julio 1942 Tequila Broken Bottle Art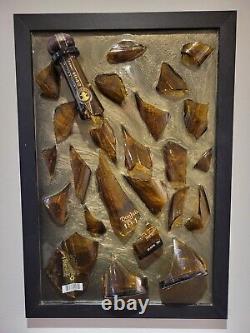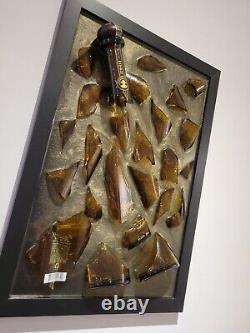 Don Julio 1942 Tequila - Broken Bottle Art. Each frame is unique and unrepeatable, there will never be one identical to the other. Each project is entirely hand made with upcycled bottles and the broken pieces are arranged inside the frame following a precise pattern. We only use high quality resins, this not only guarantees the safety of the art, but protects it from aging. Have you drank an exquisite bottle and are you looking for an innovative and exclusive way to preserve it? We have quite the collection of rare and interesting bottles. Send us a message to find out what we have available.
If it is not in our inventory, we will do our best to find it, otherwise we also accept receiving bottles from the customer and creating custom-made frames.